Exploring the Winter Wonderlands of Breckenridge, Keystone, Copper Mountain and A-Basin
Introduction:
Nestled in the heart of the Colorado Rockies, Summit County is a winter wonderland for skiers and snowboarders alike. With its picturesque landscapes, abundant snowfall, and world-class ski resorts, this region attracts snow enthusiasts from all around the globe. Boasting a delightful blend of charming alpine towns and exhilarating mountain terrains, Summit County offers an unparalleled winter sports experience. In this article, we will take a closer look at four of the most renowned ski resorts in Summit County: Breckenridge, Keystone, Copper Mountain, and Arapahoe Basin.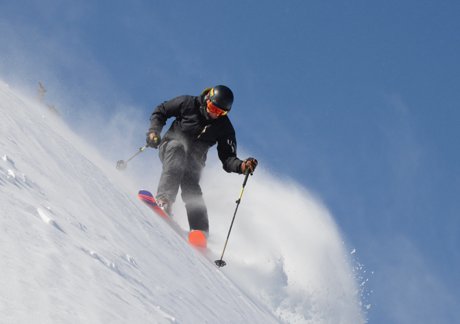 Breckenridge: A Historic Gem for Skiers
Breckenridge, often affectionately called "Breck" by locals, is one of the most iconic ski destinations in the United States. This historic mining town turned winter playground offers an enchanting blend of old-world charm and modern-day amenities. With its four impressive peaks, Breckenridge caters to skiers of all levels, from beginners to experts. The resort's 2,908 acres of skiable terrain are dotted with well-groomed runs, challenging bowls, and thrilling terrain parks, ensuring a memorable experience for every visitor.
Apart from skiing and snowboarding, Breckenridge offers a vibrant après-ski scene along its Main Street, lined with boutiques, restaurants, and art galleries. Visitors can indulge in delicious meals and cozy up by the fireplace in one of the town's many lodges. Additionally, Breckenridge hosts various winter festivals and events, adding to the festive atmosphere that permeates the area throughout the snow season.
Keystone: A Family-Friendly Winter Paradise
Just a short drive from Breckenridge lies Keystone Resort, renowned for its family-friendly atmosphere and exceptional ski terrain. With three magnificent mountains catering to different skill levels, Keystone provides an ideal destination for families seeking a memorable winter vacation. The resort's 3,148 acres offer a diverse range of trails, including long cruising runs, challenging bumps, and scenic glades, making it a favorite among skiers and snowboarders of all abilities.
One of Keystone's unique features is its night skiing, allowing visitors to extend their time on the slopes well into the evening. For those looking to enhance their skills, the resort offers excellent ski and snowboard lessons through its renowned ski school. Beyond skiing, Keystone also offers snow tubing, ice skating, and a plethora of other winter activities to keep the entire family entertained.
Copper Mountain: An Alpine Adventure
Copper Mountain is a paradise for adventure seekers and those who crave a diverse skiing experience. Boasting three distinct villages, each with its own character, the resort caters to skiers, snowboarders, and even cross-country skiing enthusiasts. Copper Mountain's naturally divided terrain ensures that visitors of varying abilities can explore the mountain at their own pace.
The resort's 2,490 acres of skiable terrain include open bowls, challenging tree runs, and meticulously maintained groomers. Freestyle enthusiasts will be delighted by the award-winning Woodward Copper, an indoor training facility and terrain parks that cater to riders of all skill levels. Moreover, Copper Mountain's welcoming atmosphere and breathtaking vistas make it a favorite among locals and tourists alike.
Arapahoe Basin: The Legend Continues
Known affectionately as "A-Basin," Arapahoe Basin is a legendary ski resort that enjoys one of the longest ski seasons in North America, often extending well into late spring or early summer. Nestled high in the Rockies, this resort offers a unique skiing experience with its high-alpine terrain and challenging slopes. A-Basin's 1,428 acres of skiable terrain feature a diverse mix of wide-open bowls, steep chutes, and breathtaking glades, attracting advanced skiers and thrill-seekers.
Beyond the skiing and snowboarding, A-Basin is beloved for its laid-back and unpretentious atmosphere. With its no-frills approach, the resort focuses on delivering an authentic mountain experience to its visitors. As the season winds down, the infamous "Beach" area becomes a gathering spot for spring skiing enthusiasts to bask in the sun and celebrate another fantastic ski season in Summit County.
Conclusion:
Summit County stands tall as a winter paradise, offering a wide array of ski resorts, each with its own distinct charm and offerings. Whether you're a seasoned powder hound or a first-time skier, the breathtaking slopes of Breckenridge, Keystone, Copper Mountain, and Arapahoe Basin are sure to leave you with unforgettable memories of pristine snow, exhilarating runs, and the warm camaraderie of the mountain community. So, gear up and hit the slopes in Summit County for an unparalleled ski adventure!